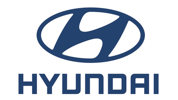 Third-party parts and service. A second-rate solution.
How Tactis is helping Hyundai funnel users to the Hyundai parts and service experience.
The idea that one would spend good money on state-of-the-art engineering, but then expose it to third party dealerships for parts and services, runs against the grain of any car manufacture, not least Hyundai. As one of the nation's leading auto manufacturers, and consistently in the top 10 in consumer report reliability surveys, Hyundai supports more than 820 dealers across the US with the focus on giving every customer a positive Hyundai experience; a mindset which extends to their national parts and service, too. To ensure that Hyundai vehicle owners – both new and pre-owned – are continuously motivated to the obvious advantages of Hyundai certified parts and service, Hyundai Motor America (HMA) turned to California agency Fraser for messaging, and Tactis as its technology partner.
Putting the parts before the horse
Built on Adobe Experience Manager, and as a proud Adobe partner, Tactis's first stop was to add torque to the Hyundai online experience by implementing geotagging capabilities that automatically pull up maps based on the user's location, directing them to dealerships in their area. Alternatively, users are provided dealership options based on a zip code that they have entered. Either way, the user is seamlessly funnelled to a third party schedular which both populates the user's information and assists in scheduling a service. Further, by implementing SEO and analytics to the site, Tactis helps personalize the user's experience by identifying where the traffic comes from and the nature of the engagement.
Omni-channel personalization. Turbo-charged.
Recognizing that the best experiences are consistently personal, Tactis is now implementing Adobe Target which boosts the Hyundai experience in three ways. One it allows the car group for the first time to identify user groups to test against so that experiences are optimized. It does this by helping Hyundai build profiles for the purpose of personalized, cross-channel and engaging experiences, with the goal keeping customers coming back for more. Secondly, since customers are people and people change, it is only natural for customers to constantly evolve and for competitors to emerge and improve. So instead of running isolated tests in silos, Adobe Target allows brands to test everything through every channel, every time. This stops companies from guessing when it comes to A/B and multivariate testing. After all, customers aren't limited to the web, so neither should brands be. Thirdly, Adobe Target allows Hyundai to both test and personalise at a scale well beyond manual optimisation and rules. By applying the artificial intelligence (AI) and machine learning already built into Adobe Target, Tactis and Hyundai are working to make everything personal for everyone.
It's the experience that counts
Branded a thoughtful kind of car company, it is this mindfulness that extends to every part of the Hyundai user experience, from the nuts and bolts that underpin that experience, to the parts and services that extend it. Tactis and Hyundai have, and continue to, put on some serious mileage as 'experience' partners with the focus on implementing, boosting and maintaining the quiet but sure technology the drives the website, ensuring a user experience that is as smooth as the ride, while bringing customers back for more.
The schedule your service landing page gives users featured news and promotions and allows them to find the closest dealership for service.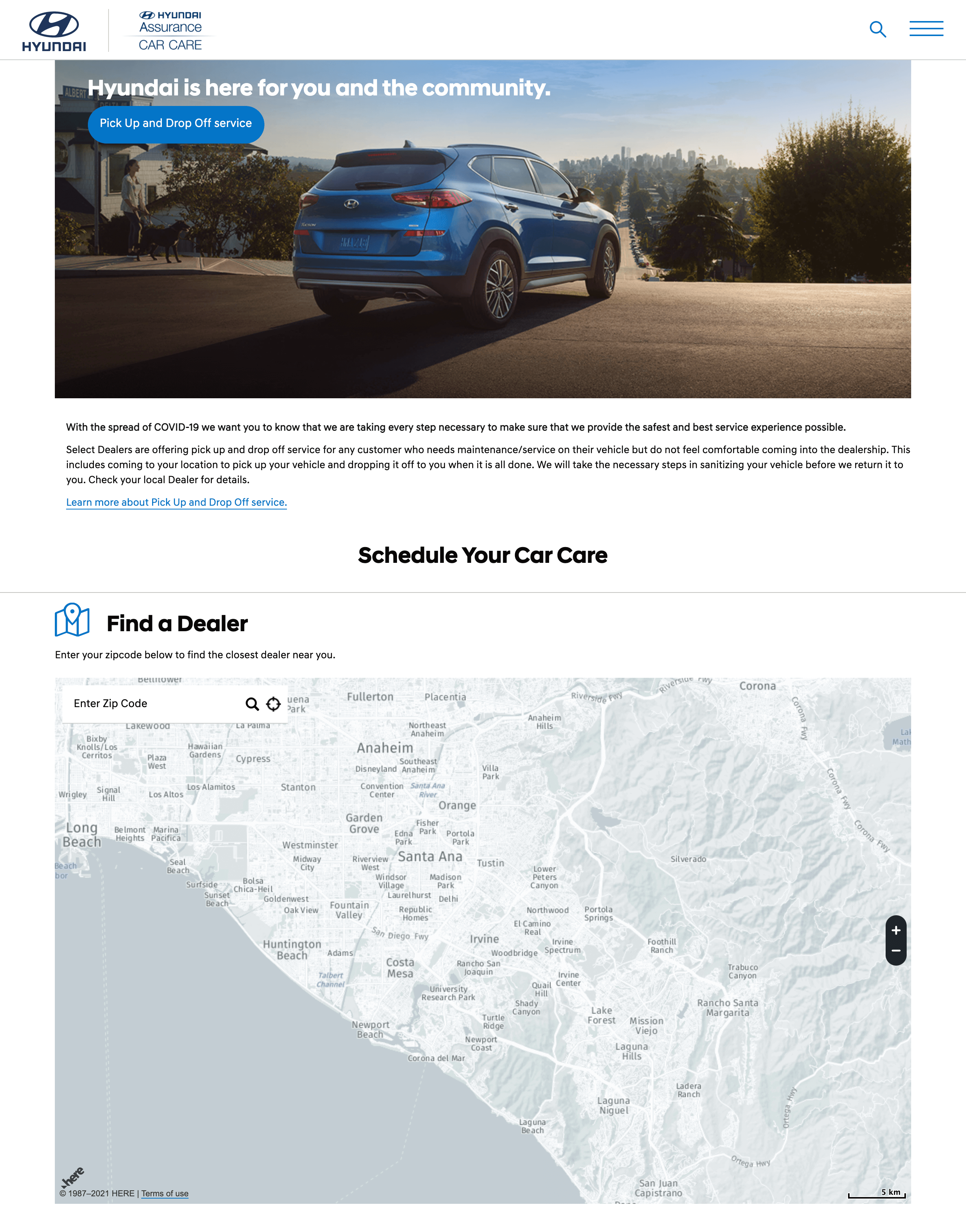 Checked your tires lately?
In addition to promotions, news, and dealership information Hyundai links users to useful expert information about their car parts and service.