Case Study - The World Bank - Inclusive Education Initiative
The World Bank - Inclusive Education Initiative

An inclusive education initiative
How Tactis is Helping Transform Education for Children with Disabilities
The Inclusive Education Initiative (IEI) is a multi-donor trust fund overseen by the World Bank. Launched in 2019 with support from the Norwegian Agency for Development Cooperation (Norad) and the U.K. government's Department for International Development (DFID), the initiative invests in catalytic technical expertise and knowledge resources that support countries in making education progressively inclusive for children across the spectrum of disabilities. Children with disabilities are among the most marginalized and vulnerable in many countries, and are most likely to be excluded from education. On the strength of several previous successful engagements with the company, World Bank turned to Tactis for its expertise in achieving its digital goals. First and foremost of these was the creation of a knowledge portal for education and information sharing, with the ability to be updated regularly to support the diverse needs of a wide range of audiences. In addition, World Bank required a platform to foster connections within the network.
Accelerating action
To accelerate action by countries and support their efforts in making education more inclusive on the strength of their digital web presence, Tactis set to work on the design of IEI's new digital property. Starting out with stakeholder interviews and resulting in a stakeholder memo that ultimately served as a project road map, Tactis developed a strategy, UX and design, resulting in a clear path for moving forward for IEI. Among the many challenges was the need for a high level of accessibility and 508 compliance to make provision for a wide range of audiences, straddling the full gamut from students with disabilities themselves, to caregivers, education practitioners, community leaders, local government officials, and donors. Beyond digital accessibility, the knowledge portal had to be simple with a user-friendly interface to make provision for both sophisticated audiences to less tech-savvy ones. In addition, provision had to be made for regions – specifically in Africa – where cellphones are the go-to digital device.
Tearing down barriers
The new IEI website, which will go live this year, demonstrates both an overarching level of sophistication and an underlying simplicity, allowing diverse audiences to find exactly what they need, when they need it, and to help further the cause of bringing education to those excluded from it due to the multitude of barriers in attending, participating in, and ultimately benefitting from school, as a result of disabilities. Tactis is proud of its long association and engagement with both associations and not-for-profits, utilizing technology and strategic expertise to add value and find solutions to a unique set of challenges. Our work with IEI is no exception.
New initiative, new design
The website was designed around IEI's new branding and features bright colors and bold headlines.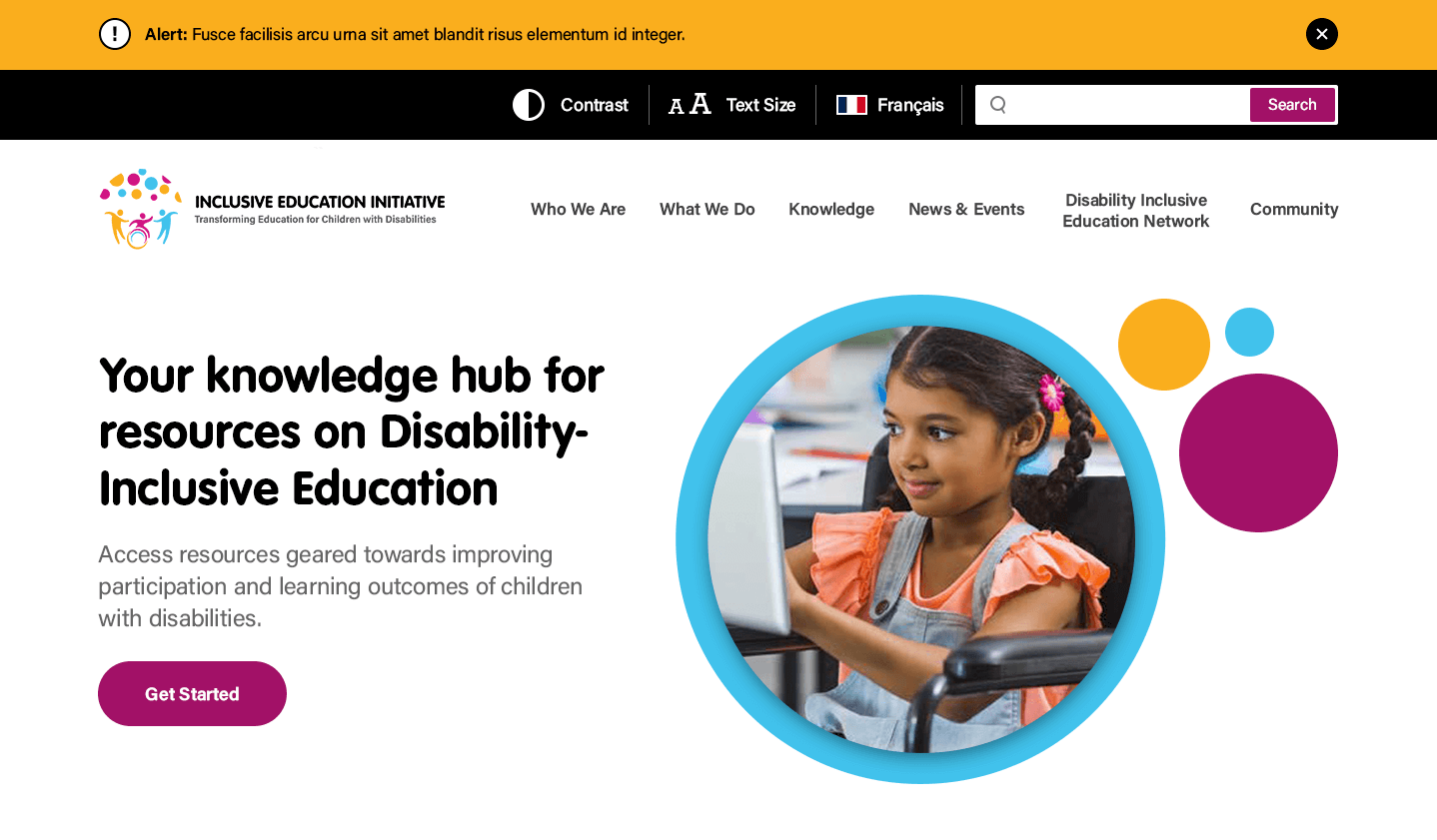 Space was created to highlight the work IEI is doing in other countries and engage users to join the IEI conversation.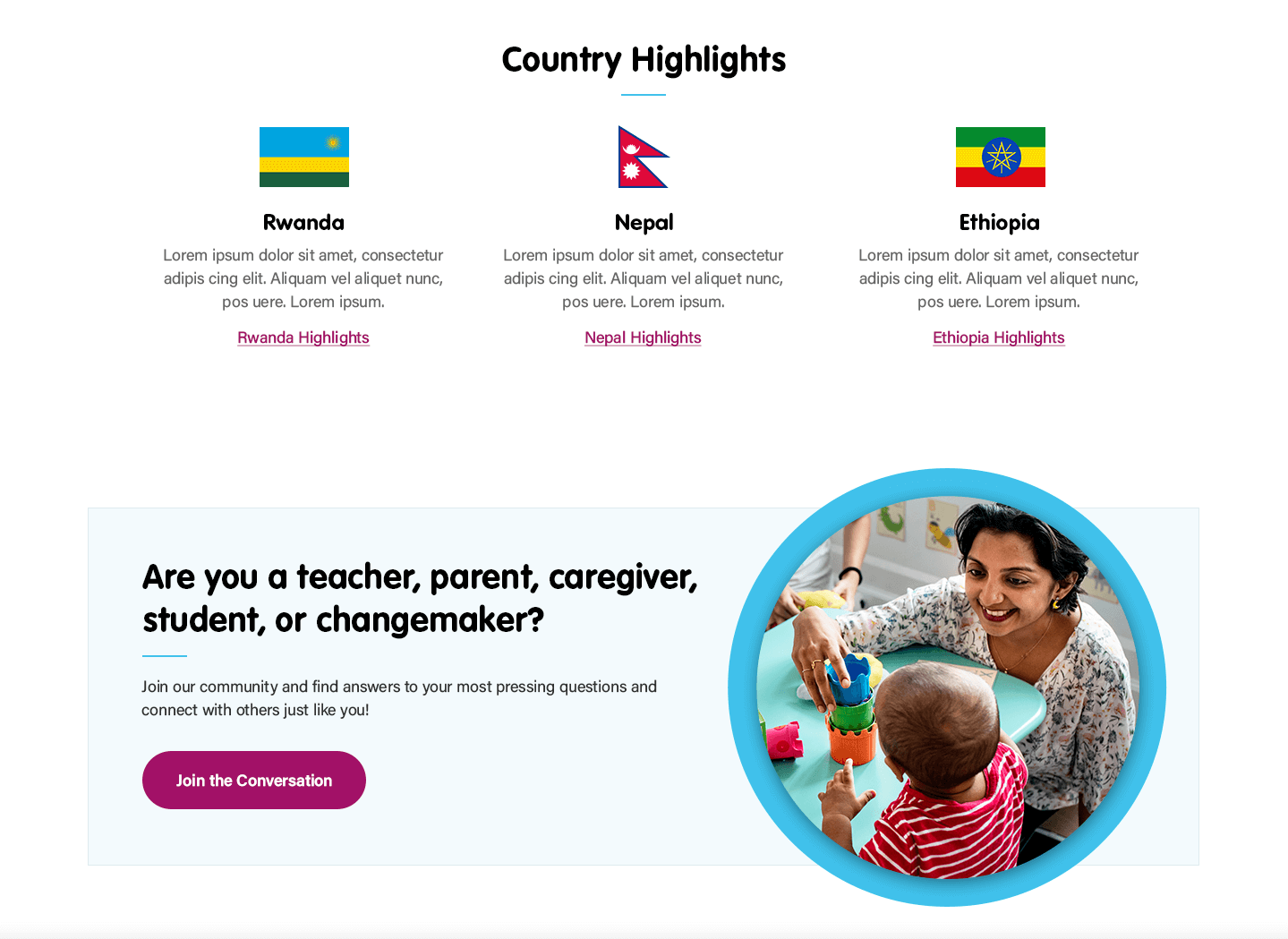 The new website features a news & events page were users can stay updated on events and well-informed with new articles.